William Burd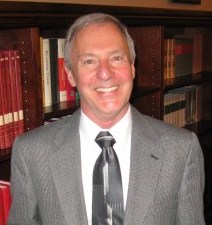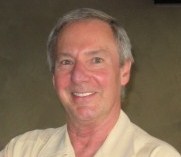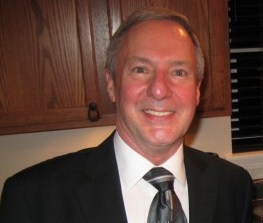 President
Bill grew up in upstate New York and migrated to the Chicago area in the early 1970's. He has five children and four grand children.
In 1979 he started working full time for a local coin dealer and remained with that organization for 16 years. In 1995 he purchased Daru Coin & Stamp from retiring coin dealers Don & Ann Urchel and later changed the name to Chicago Coin Company, Inc. He is a member of the Professional Numismatist Guild, Numismatic Literary Guild, Numismatic Bibliomania Society and Central States Numismatic Society. He is also a life member of the American Numismatic Society, American Numismatic Association and Chicago Coin Club as well as, the treasurer for ILNA and the archivist for the Chicago Coin Club.
Bill collects books relating to Numismatics. His library consists of over 2500 titles covering such subjects as US coins, ancient coins, currency, medals, banking & finance and exonumia. He has had several articles published in numismatic publications and has contributed to several books.
His other hobby is hiking and mountain climbing. He has been on mountains in every continent including Antarctica and in 2002 ski-walked the last degree to the North Pole.
Bill's Adventures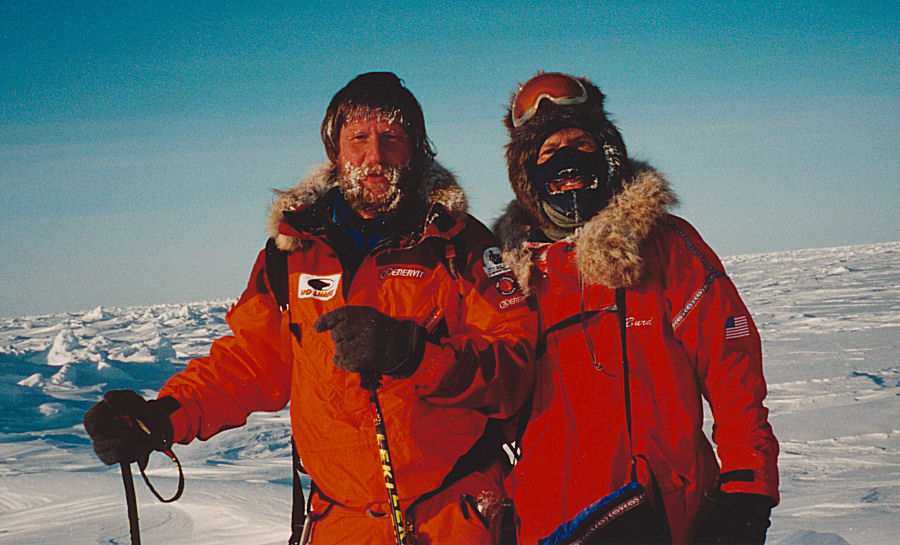 April 27, 2002
Bill (right) at the North Pole with famous polar guide & friend Victor Boyarsky.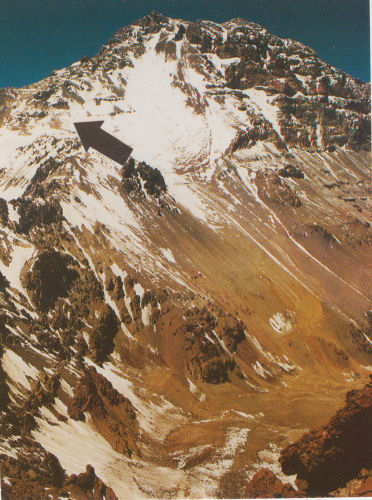 March, 2003
Aconcagua in Argentina, the highest point in South America. Bill climbed to 18,000 feet and turned back due to bad weather conditions. Arrow marks turn around point.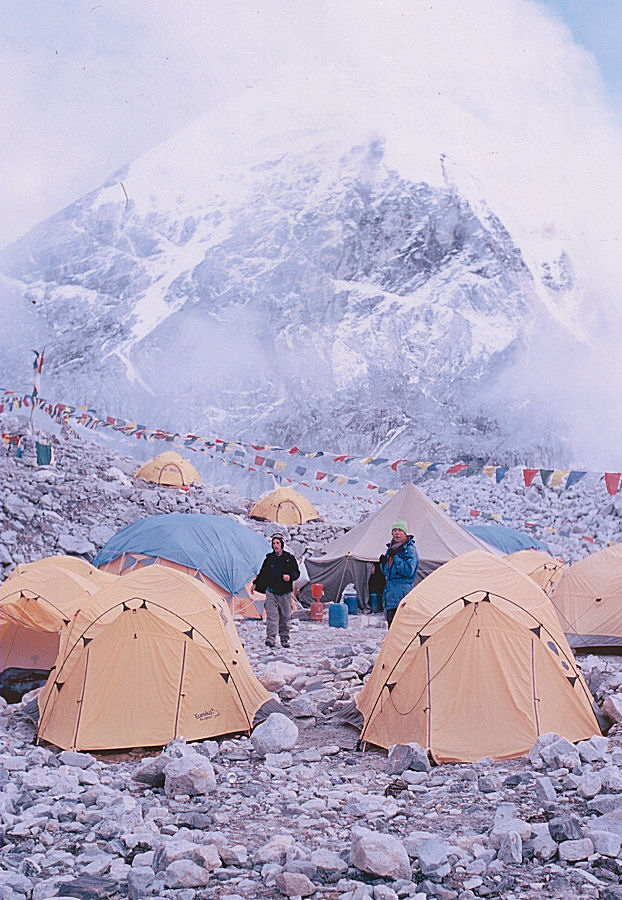 September, 2003
Bill climbed to 21,000 feet on Cho Oyu in Tibet. This is a picture of Advance Base Camp with Cho Oyu in the background.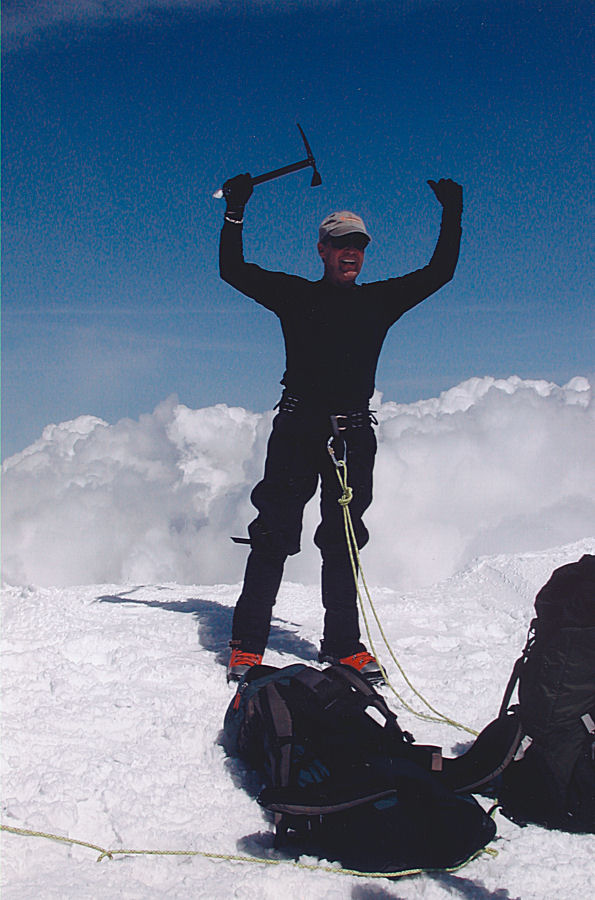 May, 2004
Bill on the summit of Mt. Hood in Oregon.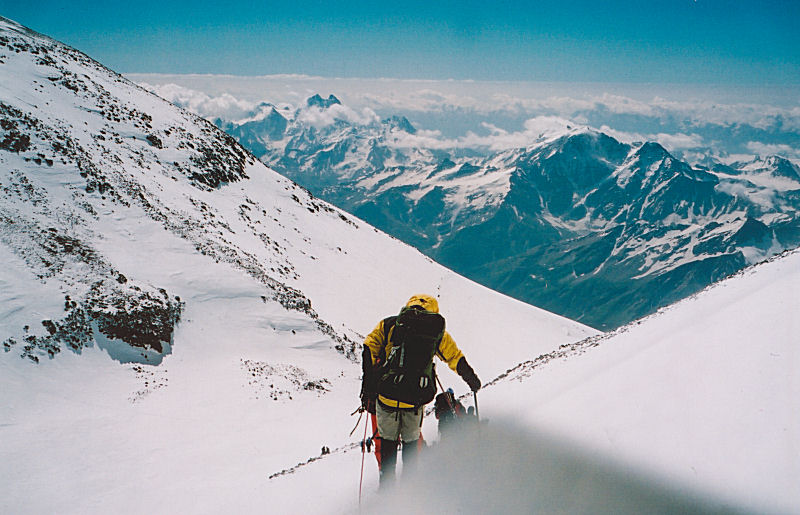 August, 2004
Bill descending from the summit of Mt. Elbrus in Russia, the highest point in Europe.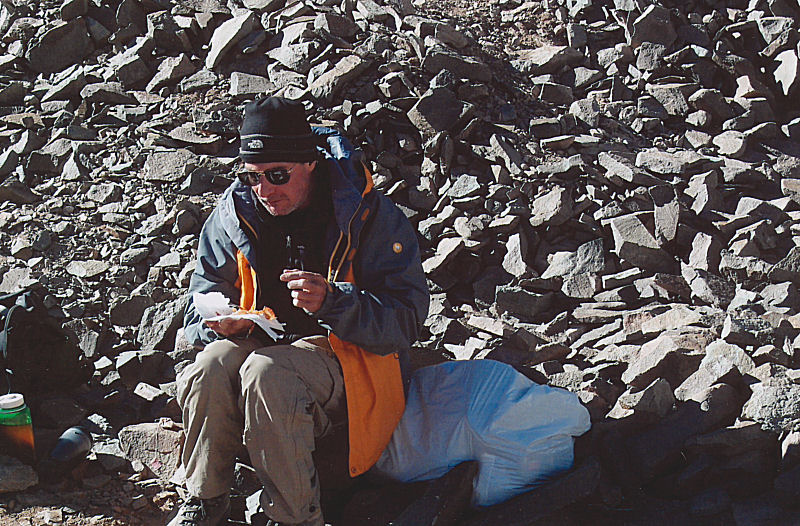 January, 2005
On his second attempt to climb Aconcagua, Bill was stopped at 20,000 feet due to illness. He was very sick from the start, cracking three ribs and losing his voice for 6 months.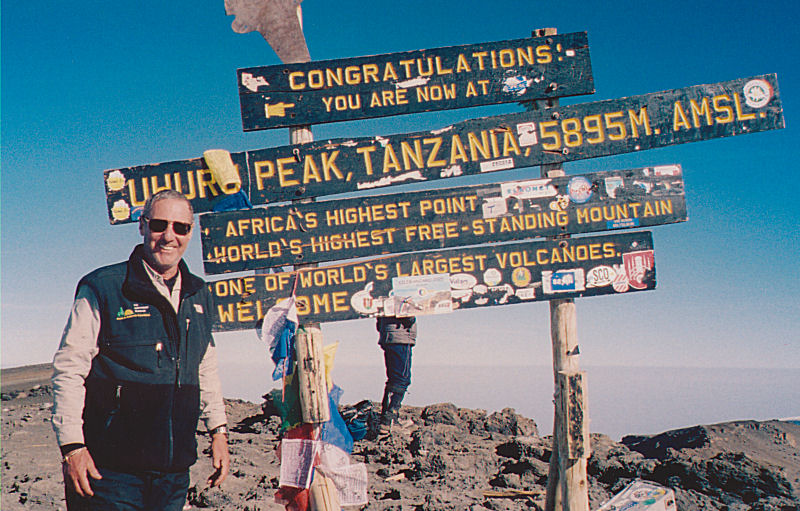 September, 2005
Bill on the summit of Kilimanjaro, the highest point in Africa.
December 15, 2005
Bill on the summit of Mt. Vinson, the highest point in Antarctica.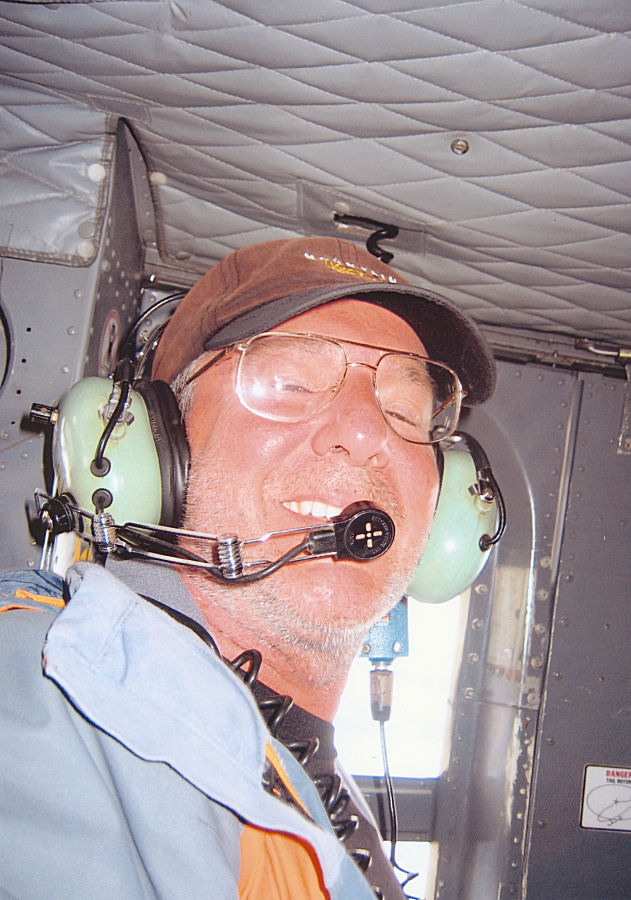 October, 2006
In helicopter enroute to base of Carstensz Pyramid in Irian Jaya. Logistics and weather stopped Bill at 15,000 feet preventing him from summiting. He then went to Australia where he hiked to the top of Mt. Kosciuszko, the highest point in Australia.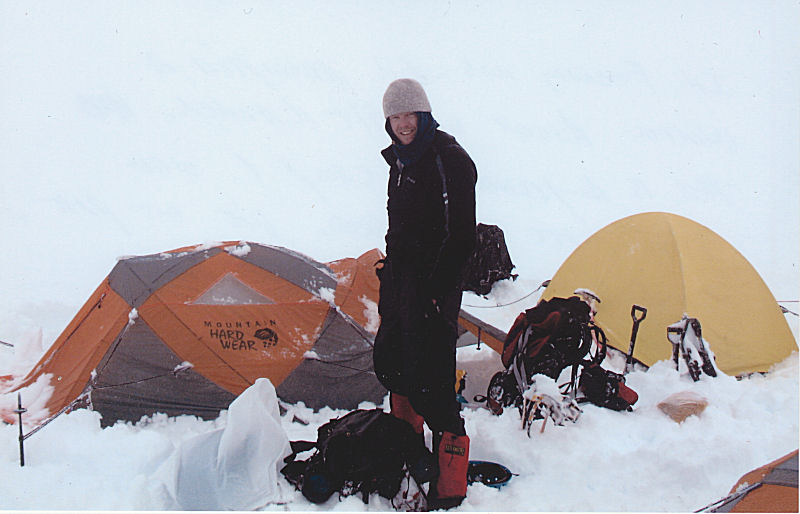 February, 2007
Bill attempted a winter ascent of Mt. Rainier in Washington. Pictured here is James Sego at Camp 1. They got past Camp Muir and were stopped by snow conditions and avalanche hazards. Bill previously reached the summit of Mt. Rainier in July, 2003.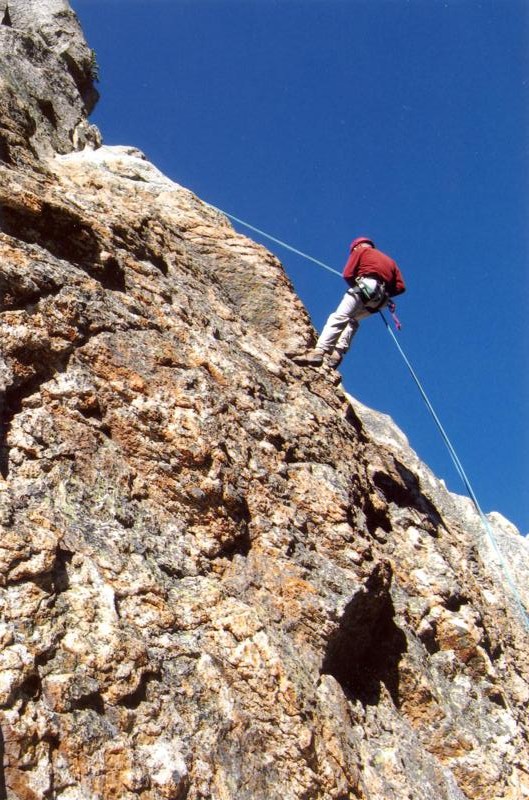 September, 2008
Bill repelling off "Liberty Bell" in North Cascades in Northern Washington.
November, 2008
Bill crossing one of many ragging rivers in Papua New Guinea during a 6 day jungle trek. Destination-Carstensz Pyramid.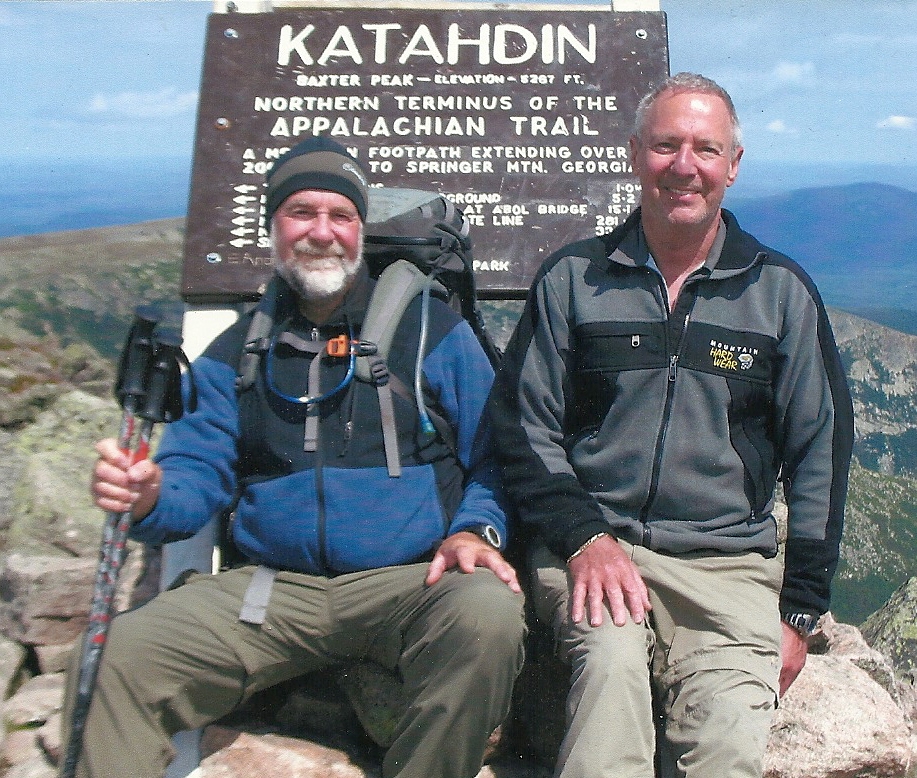 August , 2010
Bill (right) with friend Jamie Norris on Mt Katahdin, the Highest Point in Maine.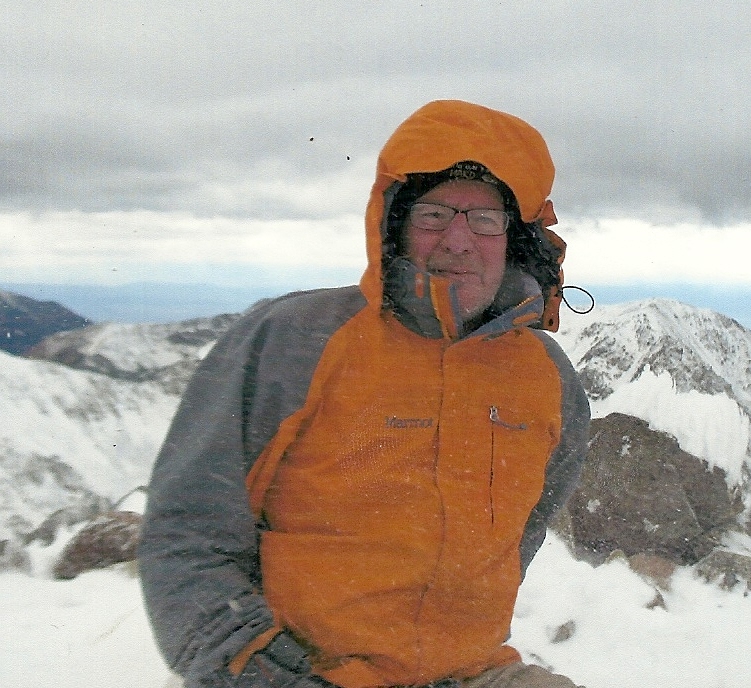 October, 2011
Bill during a storm on Wheeler Peak, the Highest Point in New Mexico.
February, 2012
Bill (right) with Peter Hillary (son of Sir Edmund Hillary, one of the first men to summit Mt. Everest in 1953) aboard National Geographic's "Explorer" on the way to Antarctica.